How to get started with OBEDIA
First, Sign up for an OBEDIA account  by Clicking Sign Up and entering your information: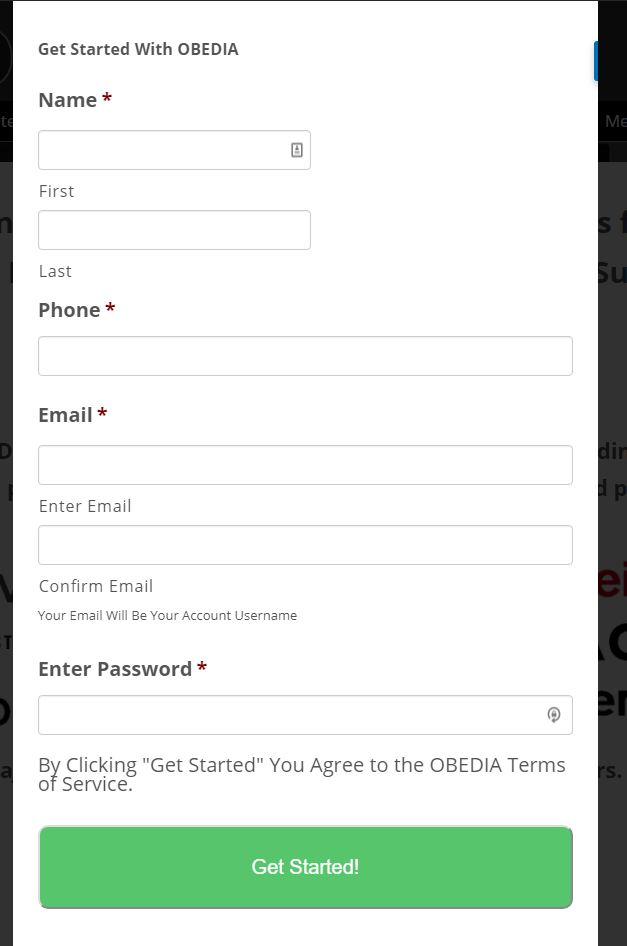 Enter your information and then activate your OBEDIA account by email. If you do not receive your  activation email within 30 minutes, please call us at 615-933-6775. 
After activating your account, login to your OBEDIA account by clicking here.
Once logged in, you'll be presented with the OBEDIA control panel: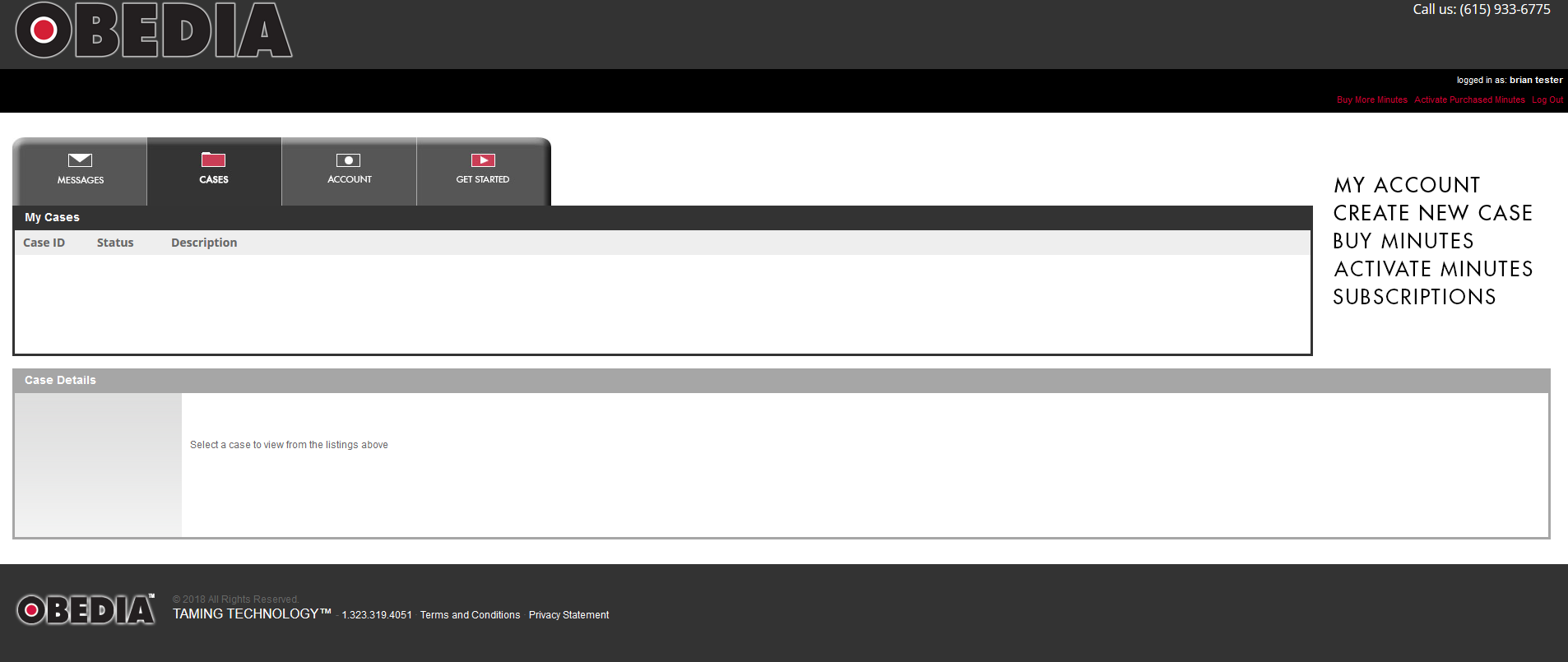 From here, you may click on "Buy Minutes" to purchase minutes in our pay as you go plans: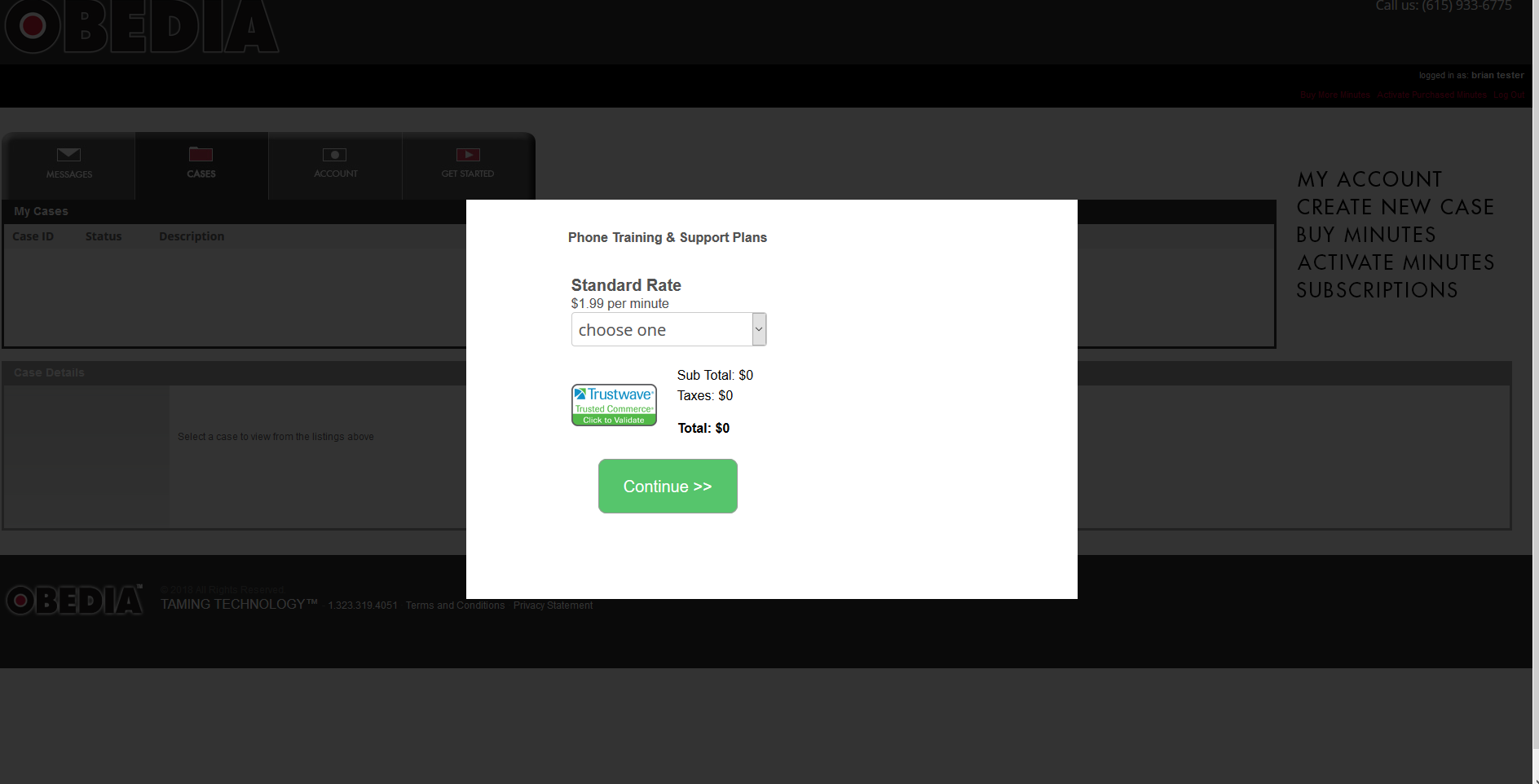 You will be prompted to choose the amount of time you'd like to purchase with OBEDIA. After that, enter your credit card information: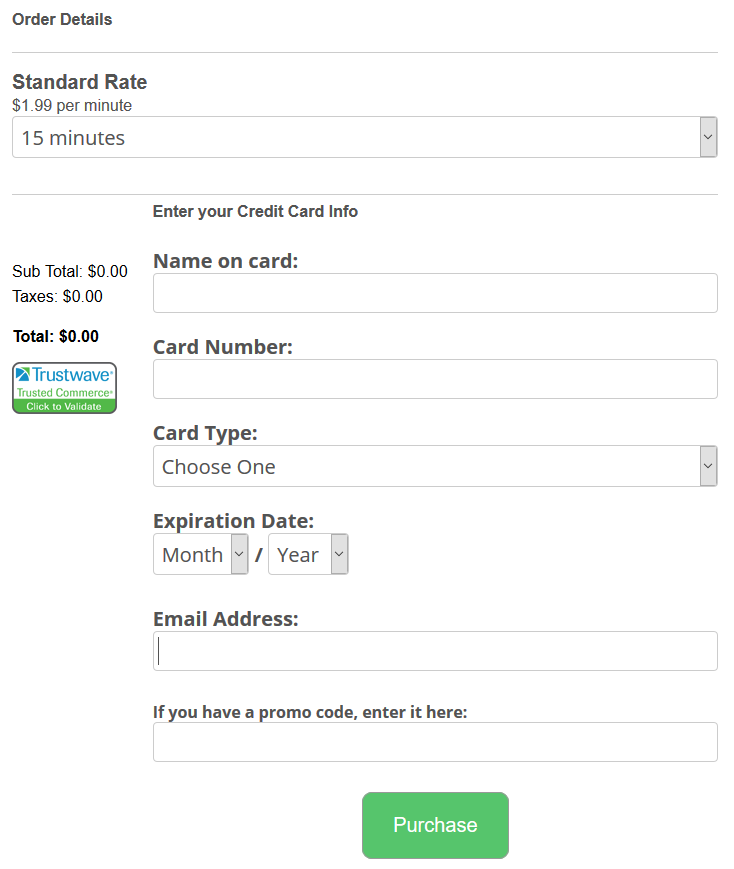 After completing your purchase, you will be provided with an activation code. You can then click "Activate points now" to activate your minutes, or activate at a later date.
To purchase an OBEDIA Subscription:
Start by clicking "Subscriptions" on the right hand side of your OBEDIA control panel when logged in: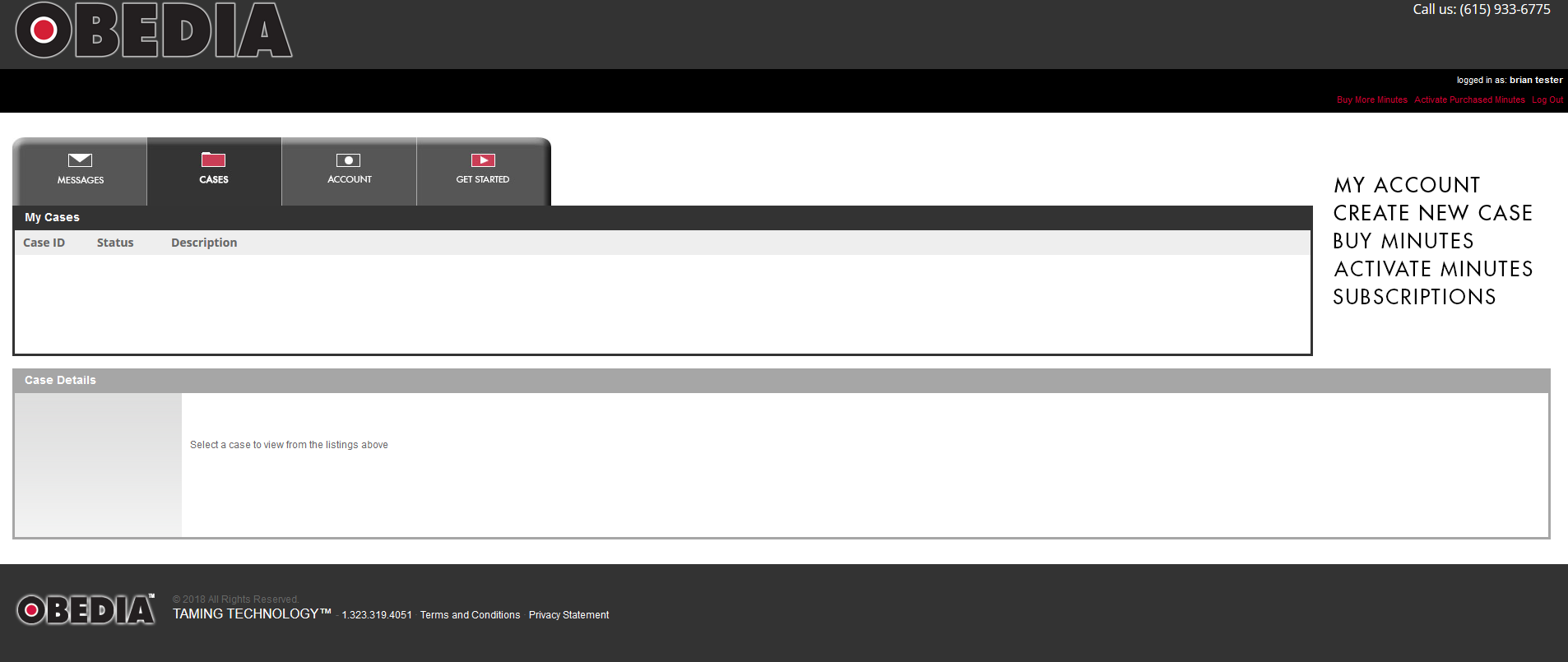 In the following dialog box, choose the subscription length that you'd like to sign up for: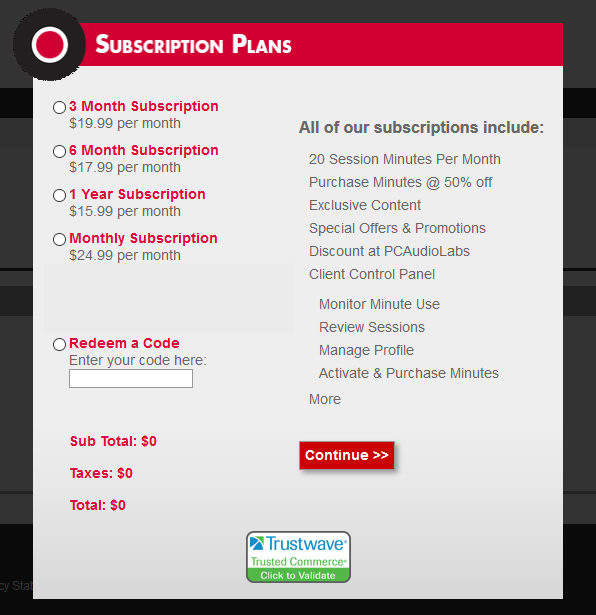 Tick the radio button next to the subscription you'd like to take advantage of. Then, hit CONTINUE.
On the following page, enter your credit card information. Please note that your credit card information will be securely stored with your OBEDIA account to rebill your subscription. You can change or cancel your subscription at any time. You will be sent an email 3 days prior to your rebilling, alerting you to the rebilling process.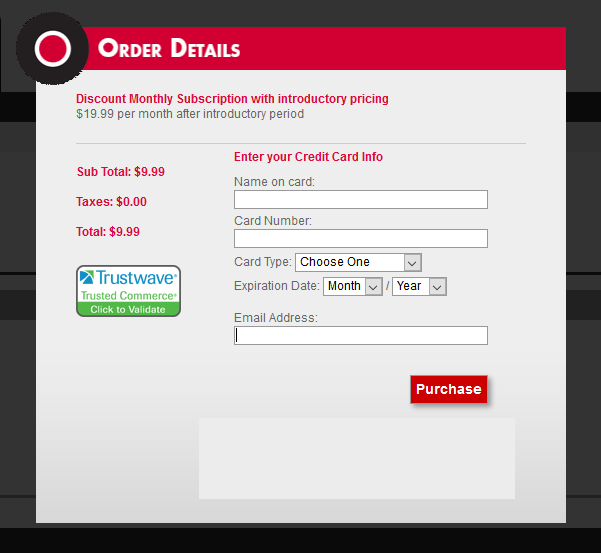 Your OBEDIA subscription is now ready to go.  Call us at 615-933-6775 and dial option 1 to get started.
Getting Started is a Simple Process
Create and Activate Your Account

Activate with Email Validation
This Creates your Client Control Panel

Select and Purchase Your Session Method

Minute Bundle or Subscription
In your Client Control Panel or over the phone with an OBEDIA representative

Contact OBEDIA via Phone or Email to Schedule Your Session
Session Plan Details
 Subscription

You get all your minutes at the start of your plan

3 Months – 60 Minutes
6 months – 120 Minutes
1 Year – 240 Minutes

You can purchase additional minutes at a rate $0.99 per minute as long as you have an active subscription
Unused minutes expire unless subscription is renewed
Automatically renews until canceled

You will be notified by email a week before plan ends

You can upgrade or cancel your plan at anytime in your Control Panel
Unused or canceled Minutes are not refundable
Exclusive content can be found by choosing  the Members section in the Navigation bar

Pay as You Go

Purchased minutes expire after a year

Average Sessions Time is 15 minutes

You may use as much time as you have in your account
Client Control Panel
Your ID is the email you registered with
Purchase and Activate Minutes
Renew, Upgrade or Cancel Your Subscription
Review Your Sessions
Manage Your profile

Contact Info
Gear Profile
Monitor Minute Balance