How to delete Pro Tools preferences on OS X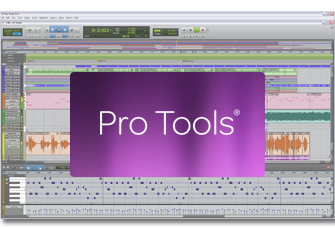 Here is how to delete your Pro tools preferences on Mac OS X if the audio device setup causes an issue with launching Protools, or if you have other issues launching and using Pro Tools, such as when you change audio drivers and there is an error with that audio driver.  Deleting your Pro tools preferences can really help you troubleshoot major issues on your system.  To delete your Pro tools preferences on OS X, Simply follow along with us below.
To start deleting your Pro Tools Preferences; from your primary hard drive (Macintosh HD, in most circumstances), access the LIBRARY folder. Then browse to application support, then digidesign. In Digidesign, trash the folder, Databases. Trash this folder. If you are on Mac OS X Lion or Mountain Lion, your primary mac HD is hidden; to see it, click the GO menu in the finder, and select "computer".  You'll now see the Mac HD on the left hand column of your finder window.
Now go to the user home directory (named after your use account), and into LIBRARY/preferences and delete com.digidesign.protools.plist.  Also delete DAE prefs, Digisetup.OSX and ProtoolsPrefs (this may be different based on the version of Protools you are using).
Now empty trash, and relaunch Protools. Protools will rebuild your settings, and  you should be able to get back into Protools. After deleting your Pro Tools preferences, you may need to reboot your computer, and Pro Tools may take longer to relaunch.
If this doesn't work, it might be necessary to repair your primary boot disk and your permissions.  This can help with issues like this, and get you back up and running with Protools.
From time to time, you may need to reinstall Protools – this is ok, you won't lose any songs or data in the process. This can also make things run faster on your system.
We hope this is helpful to you!
You can call us anytime at 1.855.553.7205 to troubleshoot issues like this with Avid Protools.  Sometimes it can be a real pain to not be able to launch Protools, and using this trick can help a lot. If you are on windows, and you have this problem, try this; if it doesn't help, there are other things you can do to get back to making music! Call us anytime and we can help you to get back to using Protools at its maximum efficiency. We can also help you to troubleshoot audio driver issues, plugin problems, and many more issues which make it hard to make music!