PreSonus Studio One, the next generation DAW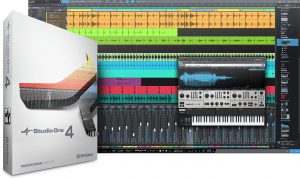 PreSonus Studio One hardware and software go hand-in-hand. In less than five years, PreSonus Studio One has taken the digital recording industry by storm. From its full complement of instruments and stellar sounding effects to its proprietary control link system, with some help from OBEDIA, learn new ways to use Studio One, how to get the most out of your digital audio projects, and how to create and take control of this proven audio workstation. At OBEDIA, we provide personal training and technical support services to anyone in need. Whether you're using PreSonus hardware or software, our experts can help you integrate a one-of-kind sound. Our Studio One team can share how to do it all, with skills from a group comprised of musicians and engineers who have extensive experience with the PreSonus Recording Systems, the ProPak Software Suite, and the Studio One workstation.
Let us help you perfect your sound, get started today.

Free PreSonus Studio One Video Tutorials