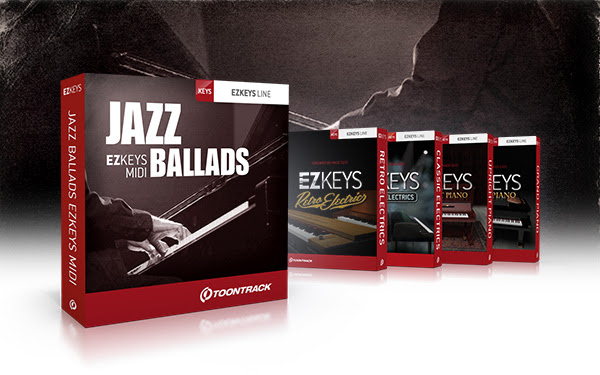 Our friends at Toontrack have released a new EZkeys pack – the Jazz Ballads EZkeys MIDI pack.
The EZx add-on allows you to get a Jazz piano sound to your productions fast and easy using Toontrack's EZ line of products.
From Toontrack's site:
Jazz Ballads EZkeys includes:
• An extensive collection of chord progressions and playing styles for jazz ballads
• Performed by Thiago Pinheiro
• Covering straight and/or swing in 3/4, 4/4, 5/4 & 6/8
What do you think? Â Are you using EZkeys?