Using Effects in PreSonus Studio One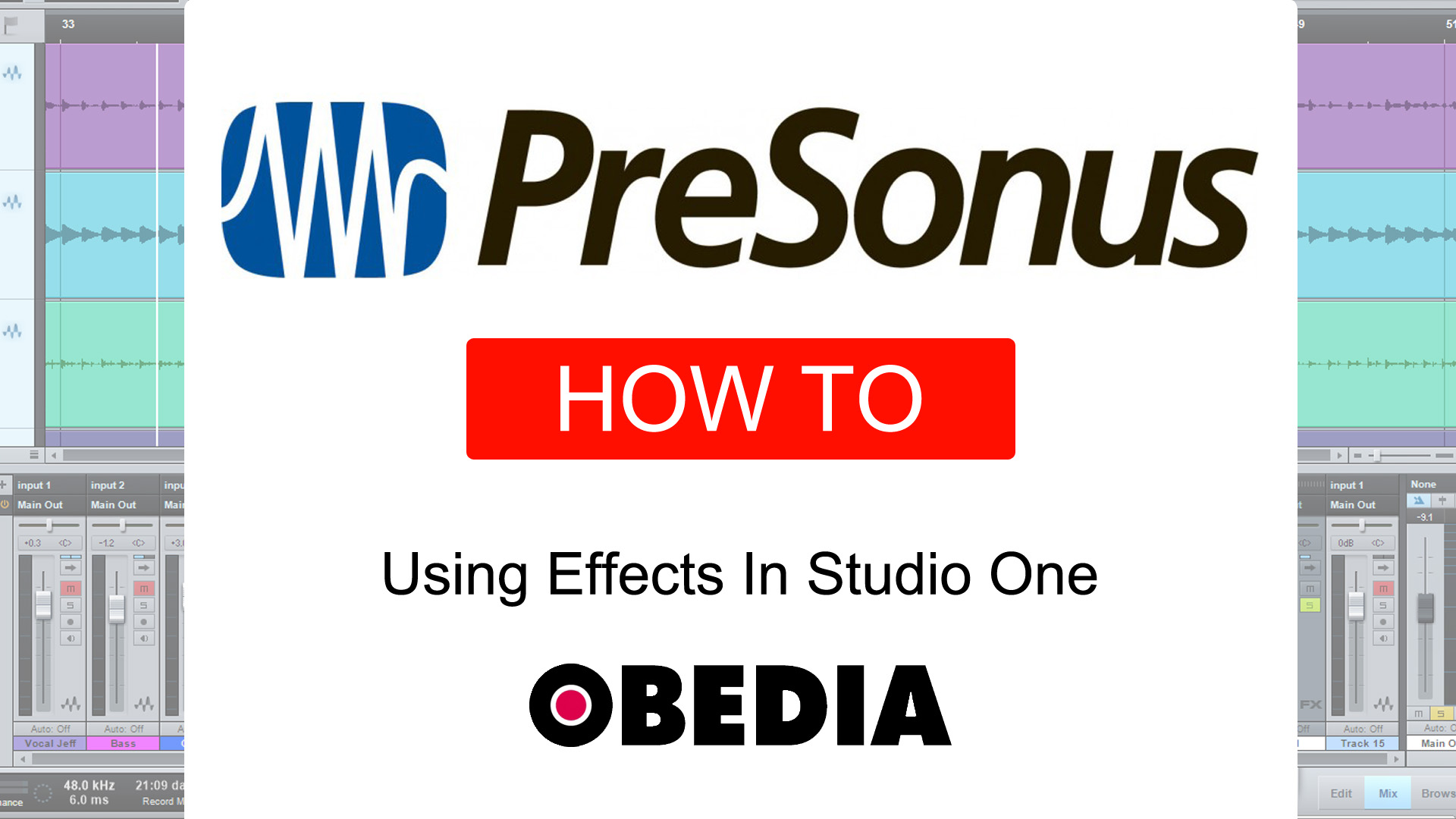 http://www.obedia.com/presonus-studio-one
This Sub View in the main Browser Pane over on the right side of the Studio One, is especially useful when it's time to mix a song down and you know you're going to be instantiating and using a lot of plug-ins. You can definitely Insert Plug-ins from the Console View quite easily, but the FX Browser gives you a centralized point of entry to all of your plug-ins. Furthermore, all of the built-in plug-ins bundled with Studio One, provide a lot of Presets to get started with. Once you choose the parameter that seems close to what you are looking for, you can then tweak parameters to taste. In this tutorial, I will be covering how to use the FX Browser to instantiate a plug-in, then another using the plug-in window on the screen, as well as how remove a plug-in once you have inserted it on a track.