Working with Instruments in PreSonus Studio One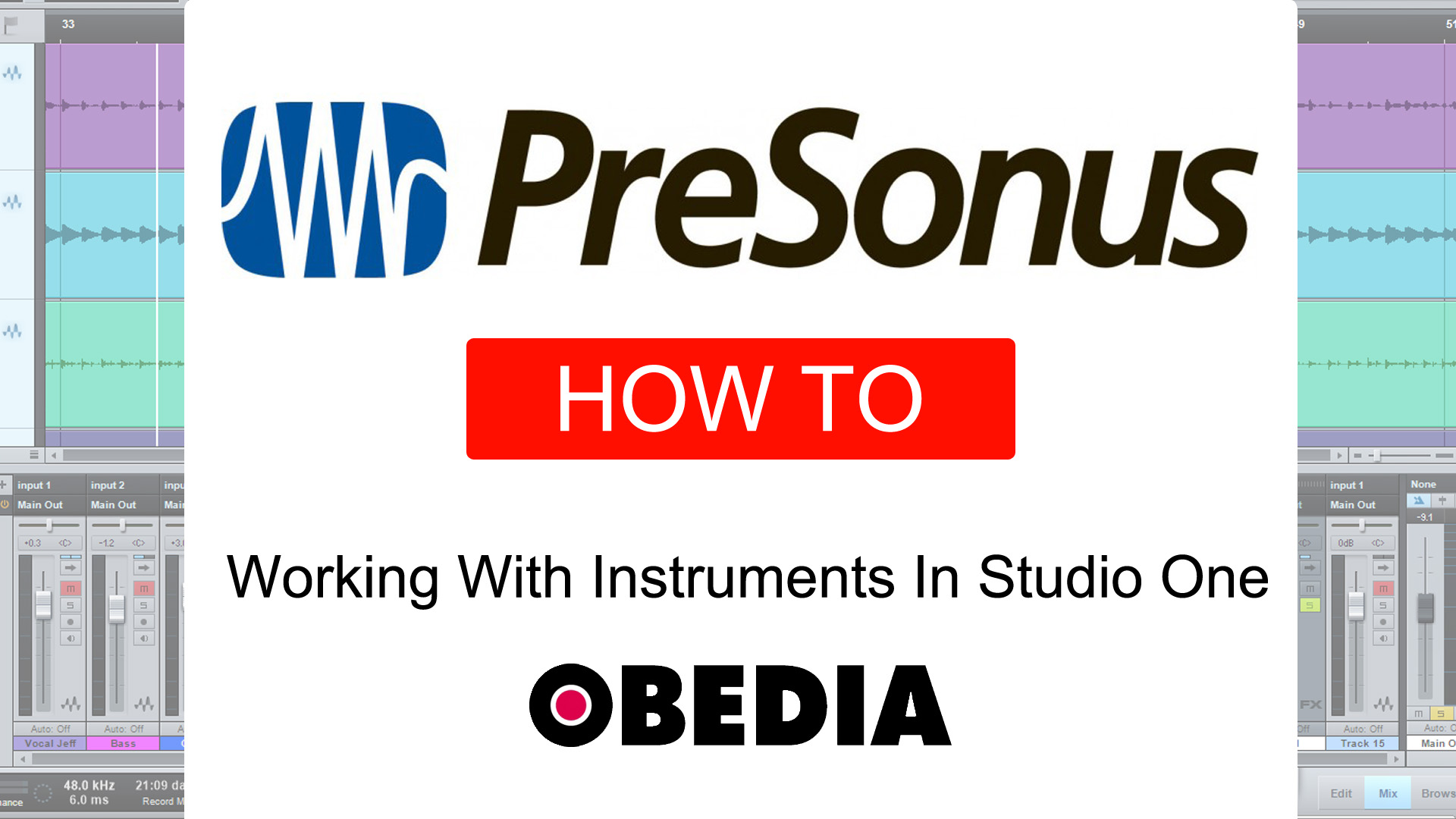 http://www.obedia.com/presonus-studio-one
The Studio One Instrument Browser
The Instrument Browser is a Sub View in the main Browser View Pane that's on the right side of the main Studio One Arrangement Window and is especially useful when you're in the initial song writing and composition stages of a song, as well as any time you need to call up a Virtual Instrument quickly and easily. The Instrument Browser gives you a centralized point of entry to all of your Virtual Instrument plug-ins, including the excellent built-in Instrument plug-ins bundled with Studio One, which provide a lot of Presets to get started with, and any third party Virtual Instruments installed on your system. In this tutorial, the process of auditioning Instruments and specific Presets is covered, as well as how to use the Instrument Browser to instantiate a Virtual Instrument Plug-In, as well as how remove a one once you have inserted it on a track.