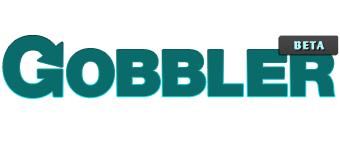 Gobbler, the popular online cloud backup service for audio files, has announced a partnership with Avid, makers of Pro Tools. Â The service gives you five gigabytes of upload space for free, and offers paid plans which allow you to buy more digital storage space for your Audio files and projects. Gobbler's system searches your hard drive for audio files and projects, then uploads them to your online storage. Â In the case of a data loss, you can then get your audio files from your cloud backup, and get back to work.
We're not sure of when this new integration will be rolled into Pro Tools, but we suspect it'll be in an upcoming update.
There are a number of other cloud backup services available for your files, as well, one of which is Backblaze (http://www.backblaze.com), which will automatically backup your entire computer with unlimited space in the cloud for five dollars a month. Gobbler's attraction is that it is directly aimed at audio files. Â For those of you who are simply working with audio on your computer, Gobbler may be what you need. Â If you frequently work with other files which you want to ensure are backed up, you may want to explore other online backup options. Â Of course, you'll need to make sure your computer is online for online backup to work, so if you're not a user who connects your music computer to the web, you may need to explore other offline backup options.
Backing up your audio data is very important, although it doesn't have to be done online. Â You can use local backup options to backup your data, such as external hard drives, and programs to automate your backup, such as Time Machine on the mac, and Acronis backup on Windows. No matter what, it is best to ensure that you've backed up your audio as frequently as possible, as losing your recordings can be a serious setback.
To find out more about Gobbler, check out their website at http://www.gobbler.com
Are you using a cloud backup service? Â Do you like it, and has it saved you in the past? Let us know in the comments!