We are back with the fifth and last part of our series series of articles on Ableton Live 10's new features, this time talking about Max for Live Improvements in Ableton Live 10.
CLICK HERE to learn Ableton Live one on one with a digital  audio professional at OBEDIA. 
To read part 1, New Devices in Ableton Live 10, click here.
To read part 2, Workflow Improvements in Ableton Live 10, click here. 
To read part 3, Ableton Push improvements in Ableton Live 10, click here. 
To read part 4, New sounds in Ableton Live 10, click here. 
On this opportunity we will be discussing Max for Live Improvements in Ableton Live 10.

Max for Live technology is now fully included in Live 10 Suite, therefore no additional installation is required. New devices and features have been added to bring more possibilities to producers, artists and instrument developers. Significant improvements "under-the-hood" make Max instruments load faster, require less CPU horsepower and feel more like a Live's native instruments. Max for Live is now loaded at the startup of Live instead of when the first Max device is opened.
Some of Max for Live's famous devices had major upgrades. Drum Synths have been redesigned to bring a complete sound upgrade to Live as well as a broader sweet spot. Also, the new Low Frequency Oscillator (LFO) and other control devices now let the user modulate up to eight parameters from a single device. A set of Max for Live control and modulation devices were added to the Core Library, these include:
Max Audio Effect Envelope Follower, LFO, Shaper.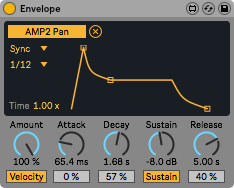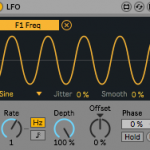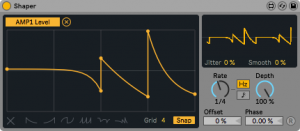 Max for Live Drum Synthesizers to Live. These include: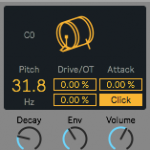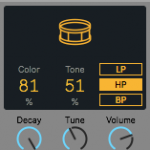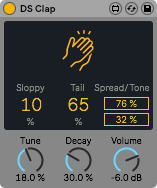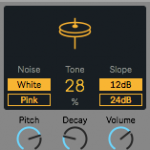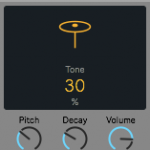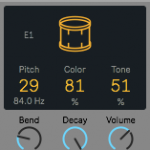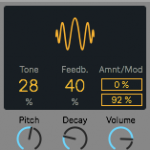 These new Ableton Live 10 Max for Live devices are an excellent way to get a deeper understanding of Max whilst programming some awesome new drums.
ADVANCED MIDI-HARDWARE INTEGRATION
Now in Live 10 Suite, Max for Live devices can send SysEx messages, which allows a deeper access and communication with synthesizers, including full preset dumps, parameter controls and more. Max for Live can also conceive custom-made control surfaces for custom hardware integration.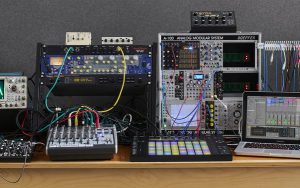 Max for Live now includes the new Surround Panner Device which presents new audio routing capabilities for mixing of performances, installations and theaters using multi-channel speaker setups.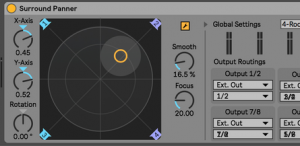 These new integrations and Max for Live Improvements in Ableton Live 10 are sure to make any Max fan happy, and offer new opportunities to those that are getting to know Max in Ableton Live!
Wrapping up
That's it! We hope you've enjoyed this series on new features in Ableton Live 10. Ableton Live 10 is currently in Beta testing, with a release date TBA. At the writing of this article, if you purchase Ableton Live 9, you'll get 20% off your purchase, and a free upgrade to Ableton Live 10! You can find out more at the Ableton website: http://www.ableton.com
If you want to learn how to use Ableton Live 10 in real-time, call OBEDIA, the world's only one on one digital audio training and tech support service: 615-933-6775.
Thank you for reading, and happy music making to you!